The BoLe Chronicle | May 2021
27 June 2022 _ News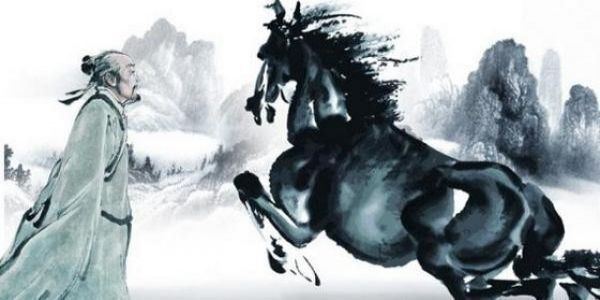 The rise and rise of Asia, yet where are the cheerleaders
Have lost count how many years in a row, since probably the start of my career, that Asian strategies were quoted as being the most promising. Yet our share of global hedge fund assets is still at a dismal single digit, a level we have been stuck with for the past 2 decades or so, in contrast to our more than 50% share of global economy.
Sadly ironic, most Asian hedge funds are thus deemed to be 'un-investable'. This is firstly due to their relatively 'small' AUM, which wouldn't pass rigid ground rules of established western instos forbidding tickets of more than 5-10% of a fund's AUM. Funny enough, the very same instos are usually the ones emphasizing long term partnerships with their investees. Isn't being one of their core investors then the best way to align interests?
Secondly, there is the argument that Asian hedgies fall typically below global standards, which is probably yet another circular reasoning. If it takes a critical AUM size to generate enough cash flows for managers to reinvest into the infrastructure and human resources in order to make them 'insto standard', where are they getting that critical mass in the first place if most instos are wary of breaking the above mentioned ticket size rule?
Now throwing in also the ESG hype of late, (which is yet another good reason for western allocators to take it slow when venturing out to what they still consider as the 'wild wild' East) how should Asian hedgies "stick together" and "fight against all odds" is indeed the question to ask, and something we here at Tripod BoLe have been working on daily. Maybe it's high time for Asian managers to go on the offensive, emphasize our alpha-generating edge, and perhaps redefine global best practices in our own image.
Yes, our governments have been trying to take some initiatives of late. Look at the recent OFC/VCC movements and the related subsidies and regulatory reforms around it. But isn't it a bit myopic to only look at the supply side of things?
Consider how consulates in Hong Kong have actively promoted their homegrown managers: I've had plenty of opportunity to be a guest at one of the consulate generals' manor houses in town, and I had certainly nothing to do with politics nor public governance. These were all private events hosted by the respective CGs personally as some of their emerging home-grown hedge fund managers were in town for roadshows, with their house executive chefs serving hors d'oeuvres and the Honoraries themselves engaging us on investment related topics over a glass or two. This is what I consider genuine support, and this is just one example of how other governments endorse their teams in this intense competition for market share amid a rising Asia.
I wonder if our friends at InvestHK would entertain similar ideas when we can all travel freely again. I wonder if our administration could be more assertive in debunking mis-informed accusations and biases against us – Hong Kong being a global asset management center.
I wonder if our very own HKMA would consider an actual emerging manager program for, and allocating more to, home-grown managers rather than the Queens' Road branches of the same international names gracing the covers of HFM and Bloomberg overseas. Come to think of it, ever since the announcement last year, I haven't heard any of my veteran peers being named as prospects.
Sounding like a broken record yet again, I've always felt it comes down to strong storytelling. We can work 24/7 here trying to help our managers tell a convincing story on and offline, virtual or in-person in this brave new world. However, if our entire industry, and better still, our governments would make a more concerted effort in the same global standard of other countries, it would be a major boost of morale, and everything else will follow.
We all know the rise of Asian hedgies is not an IF but a WHEN. And I certainly hope to see more like-minded peers joining us in this crusade along the way!
About the Tripod BoLe Platform
Empowering Asian emerging investment talents and making them accessible to dedicated global allocators. In conjunction with the Pharus Group in Europe and OPIM in Asia, we aspire to become the modern day's bridge between the East and West, to align the interests of all, and to facilitate efficient investment flows for the betterment of financial markets and the global economy.
Information message - The information in this message is produced for information purposes only and therefore does not qualify as offer or recommendation or solicitation to buy or sell securities or financial instruments in general, financial products or services or investment, nor an exhortation to carry out transactions related to a specific financial instrument.
The contents of this informative message are the result of the free interpretation, evaluation and appreciation of Pharus Asset Management SA and constitute simple food for thought.
Any information and data indicated have a purely informative purpose and do not in any way represent an investment advisory service: the resulting operational decisions are to be considered taken by the user in full autonomy and at his own exclusive risk.
Pharus Asset Management SA dedicates the utmost attention and precision to the information contained in this message; nevertheless, no liability shall be accepted for errors, omissions, inaccuracies or manipulations by third parties on what is materially processed capable of affecting the correctness of the information provided and the reliability of the same, as well as for any result obtained using the said information.
It is not permitted to copy, alter, distribute, publish or use these contents on other sites for commercial use without the specific authorization of Pharus Asset Management SA.