The unwarranted fears of new rate hikes
09 March 2023 _ News

It seems excessive to raise the terminal rate level above 5.5 percent, as many have begun to do. Last Monday we had analyzed some lead indicators to show that there is a time lag of about a year between rate increase and its effects on the economy. Today we will go into further detail on this point to reinforce the scenario that already sees monetary tightening having arrived at its target and interest rates hardly above current levels.
Analyzing the data from the U.S. banking world, signs of a slowdown in credit demand are emerging.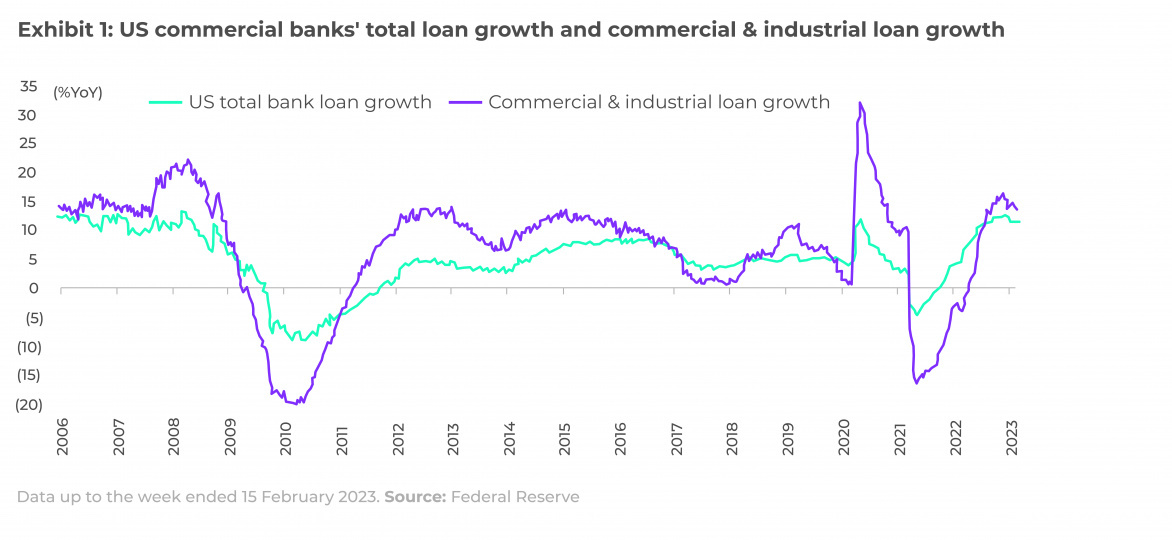 If we look specifically at the Fed's January Loan Officer data, it is interesting to point out that 38 percent of U.S. banks experienced a marked decline in business loan applications in the past 3 months, the highest decline since October 2020. Numbers are even more alarming when we look at household loan applications, down 65 percent from the 37 percent drop in October and the highest drop since October 2008.
This declining credit demand effect is emphasized for another by the very significant presence of small and medium-sized enterprises, which on average borrow from banks at variable rates and will have their loans repriced with rates around 10 percent by the middle of this year, a cost that can only be borne by those with solid businesses and good returns on capital.
The same repricing is also being seen by consumers who will be charged, for example, interest rates of more than 20 percent on unpaid balances on credit cards, a game worth 6 billion in America.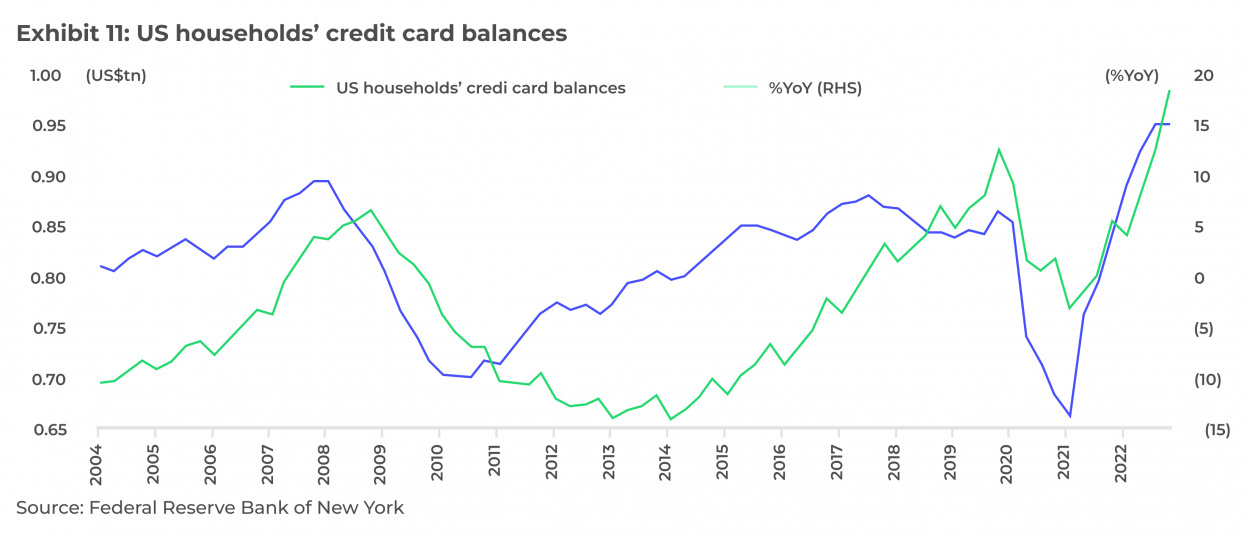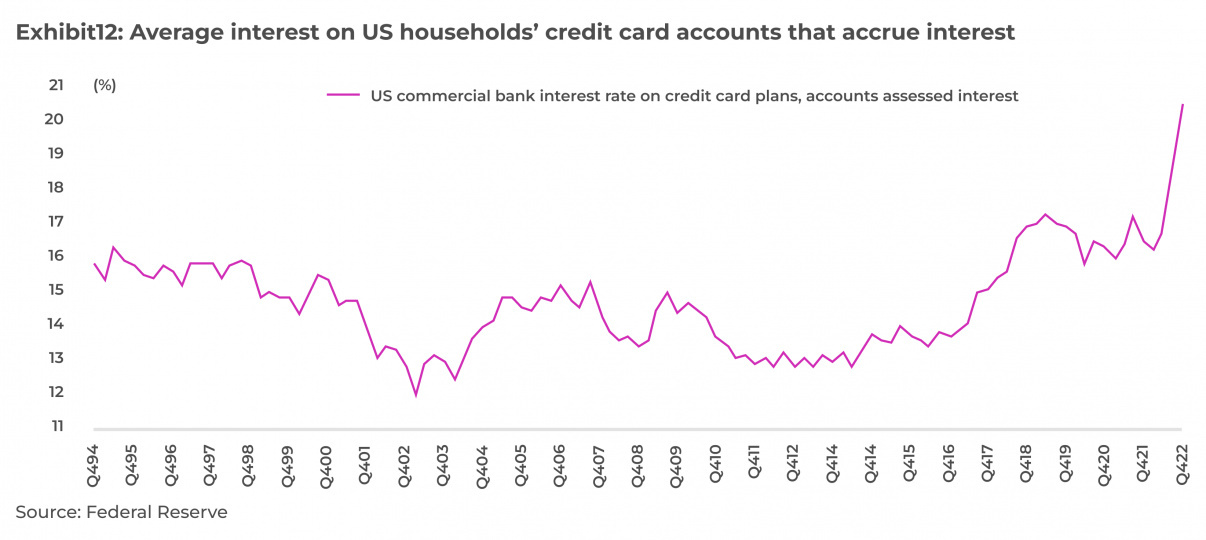 This is in a context where the American consumer has been seeing personal excess savings going negative since September 2021, meaning that since then Americans have started spending their excess savings accumulated during the pandemic.
In conclusion, markets are back to being driven by fears of further rate hikes. Certainly, the Fed and ECB have given the message that monetary policy will depend on data and not on a predetermined path, but it seems to us that the emphasis on single data is really too much, and the time lag effects between rate hikes and economic growth will become more evident only in a few months, highlighting what is already an economy affected by monetary tightening, but for now strong enough to warrant a soft landing.
Information message - The information in this message is produced for information purposes only and therefore does not qualify as offer or recommendation or solicitation to buy or sell securities or financial instruments in general, financial products or services or investment, nor an exhortation to carry out transactions related to a specific financial instrument.
The contents of this informative message are the result of the free interpretation, evaluation and appreciation of Pharus Asset Management SA and constitute simple food for thought.
Any information and data indicated have a purely informative purpose and do not in any way represent an investment advisory service: the resulting operational decisions are to be considered taken by the user in full autonomy and at his own exclusive risk.
Pharus Asset Management SA dedicates the utmost attention and precision to the information contained in this message; nevertheless, no liability shall be accepted for errors, omissions, inaccuracies or manipulations by third parties on what is materially processed capable of affecting the correctness of the information provided and the reliability of the same, as well as for any result obtained using the said information.
It is not permitted to copy, alter, distribute, publish or use these contents on other sites for commercial use without the specific authorization of Pharus Asset Management SA.