The BoLe Chronicle | August 2021
27 August 2022 _ News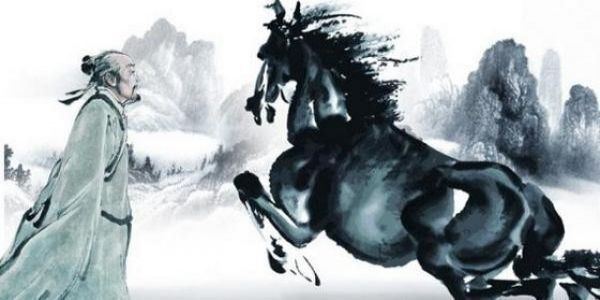 ESG with Chinese characteristics
'Now, what if yours truly tell you that the first time he recalls having a similar conversation was actually way back in the early 90s, with a company called 'Shanghai Petrochemical' at their home base just outside the city, when their CFO proudly revealed their top priority for the first year right out of their IPO being to maintain jobs and livelihood of their staff and families, some three hundred thousands of them and counting at that point. I still recall vividly it was immediately brushed off by some fellow fund manager at the meeting as a clear sign of how 'inefficiently managed' Chinese SOEs are.' - The BoLe Chronicle - April 2021
Wrote that just back in April contrasting Citi alums lamenting being let go in the middle of the COVID outbreak with what I heard from a Chinese SOE back in the 90s. While the investment world now is 'shocked' by how 'fickled' the Chinese government has been in changing the rules recently, in the name of building a more 'sustainable' (read 'stable' in China) society, old China hands would recall it has always been called a SOCIALIST country with Chinese characteristics. So what's so new indeed when they now finally take ESG principles (yes, believe me, that's really what they are) seriously in governing their private sector? And for those that have signed up to UNPRI and couldn't wait to tell the world, I would expect that this should really be your defining moment showing stellar outperformance from your Chinese equity book going forward?
Granted, Chinese equity has long been labeled as a notoriously 'policy driven' market and indeed quite some experienced managers have always been shying away from industries closely tied with government policies all along to mitigate the risks. What's catching most off guard this time around is the prevailing perceived policy priorities have suddenly been reschuffled, and in such a swift and drastic way that even some of the less prepared locals were caught.
Glancing through earlier comments made by some seasoned investors of China, however, is the 'Education Saga' really such a surprise afterall? Since when were personal data protection not a top priority? Didn't President Xi remind you all properties are for living not speculating? And for the 'infamous' online gaming sector? Haven't we been trading Tencent up and down just on that kind of news/rumours over the years? I believe we don't even have to talk about P2P and any of the other DeFi initiatives here. That would really not be doing our rather informed frequent readers any justice. In short, the era of 'regulatory arbitrage' is long gone. 'What is not explicitly prohibited is deemed legit' is now officially a thing of the past.
The inconvenient truth here I guess, is that unlike what most have previously been assuming, ESG is no longer a nice-to-have 'luxurious' hobby exclusive to the developed West. Just like smart phone penetration as well as mobile payment, it may well be implemented much easier for the developing world from scratch, especially in a country like China where decisions from the top are made quick, swift and just before you realize, final.
For those aspired to be a successful Chinese equity investor, ESG is now no longer an IF but a WHAT. The biggest ESG funds in the world one day may well be a Chinese Equity fund. ESG principles with Chinese characteristics may have different priorities and interpretations with a cultural twist, yet they will certainly be alive and kicking for a long while to come.
Fellow investors, are you prepared?

About the Tripod BoLe Platform
Empowering Asian emerging investment talents and making them accessible to dedicated global allocators. In conjunction with the Pharus Group in Europe and OPIM in Asia, we aspire to become the modern day's bridge between the East and West, to align the interests of all, and to facilitate efficient investment flows for the betterment of financial markets and the global economy.
Information message - The information in this message is produced for information purposes only and therefore does not qualify as offer or recommendation or solicitation to buy or sell securities or financial instruments in general, financial products or services or investment, nor an exhortation to carry out transactions related to a specific financial instrument.
The contents of this informative message are the result of the free interpretation, evaluation and appreciation of Pharus Asset Management SA and constitute simple food for thought.
Any information and data indicated have a purely informative purpose and do not in any way represent an investment advisory service: the resulting operational decisions are to be considered taken by the user in full autonomy and at his own exclusive risk.
Pharus Asset Management SA dedicates the utmost attention and precision to the information contained in this message; nevertheless, no liability shall be accepted for errors, omissions, inaccuracies or manipulations by third parties on what is materially processed capable of affecting the correctness of the information provided and the reliability of the same, as well as for any result obtained using the said information.
It is not permitted to copy, alter, distribute, publish or use these contents on other sites for commercial use without the specific authorization of Pharus Asset Management SA.