Is U.S. economy strong enough to remain resilient?
09 February 2023 _ News

We can't talk about a huge change in sentiment or any decisive turnaround, but the U.S. labor data put macro back on top of the list of market mover variables. Last Friday we saw some very strong U.S. labor market data coming out. Nonfarm payrolls, or jobs created in the nonfarm sector, came out at 517,000, more than twice as much as expected and exceeding forecasts for the tenth consecutive month.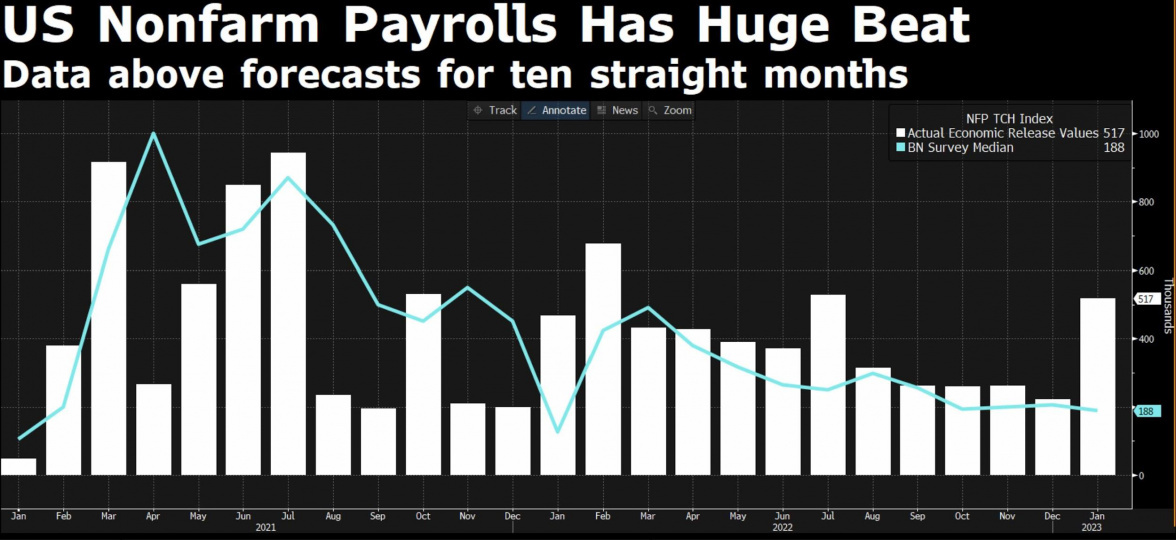 The Unemployment Rate also came out better than expected at 3.4 percent against the expected 3.6 percent, and Inflationary pressures on wages are also reduced, corroborating the scenario of a return of inflation.
Finally, the good macro data is also confirmed by the HISM, which comes out at 55.20, well above expectations of 50.5, a sign of a still very strong economy, not only looking at so-called laggard data such as labor market data but also looking at leading indicators such as the ISM.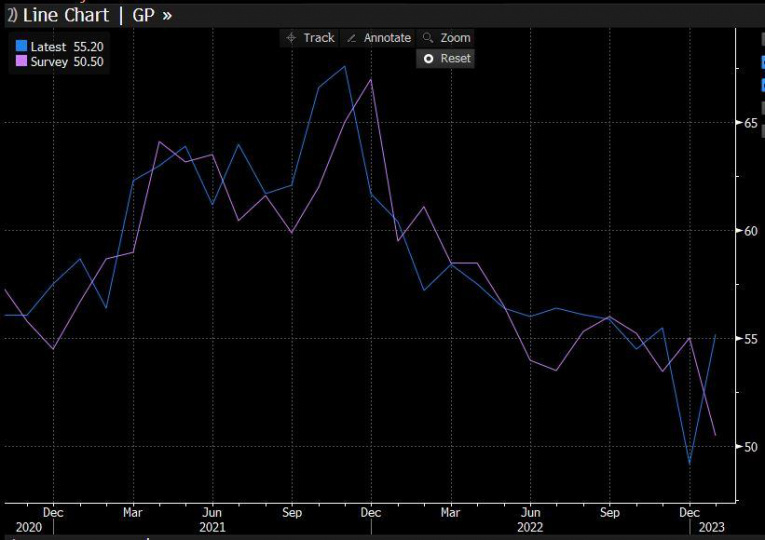 These data raise fears about the excessive strength of the U.S. Economy and turn the spotlights back on inflation risk. Macro data, and in particular the upcoming U.S. CPI data on Feb. 14, return to catalyze the attention of investors, who after the recovery of the indexes since the beginning of the year will want confirmation on the downward trend of inflation and falling rates that are driving the markets' recovery.
We think the macro data are telling us that the U.S. economy is strong enough to remain resilient, that rates will remain at these levels for a while, and that the economy is heading toward soft lending. This could have positive implications and materialize in a less violent earnings cut than expected by consensus.
This is a scenario that we believe is premature to be incorporated as a base case in our valuation models, which now see a market correctly priced and with valuations back above the average of the last 10 years, but which present many opportunities at the sector or individual stock level, with many excesses that in our view have yet to return and gaps (valuation and performance) that need to be filled.
Information message - The information in this message is produced for information purposes only and therefore does not qualify as offer or recommendation or solicitation to buy or sell securities or financial instruments in general, financial products or services or investment, nor an exhortation to carry out transactions related to a specific financial instrument.
The contents of this informative message are the result of the free interpretation, evaluation and appreciation of Pharus Asset Management SA and constitute simple food for thought.
Any information and data indicated have a purely informative purpose and do not in any way represent an investment advisory service: the resulting operational decisions are to be considered taken by the user in full autonomy and at his own exclusive risk.
Pharus Asset Management SA dedicates the utmost attention and precision to the information contained in this message; nevertheless, no liability shall be accepted for errors, omissions, inaccuracies or manipulations by third parties on what is materially processed capable of affecting the correctness of the information provided and the reliability of the same, as well as for any result obtained using the said information.
It is not permitted to copy, alter, distribute, publish or use these contents on other sites for commercial use without the specific authorization of Pharus Asset Management SA.