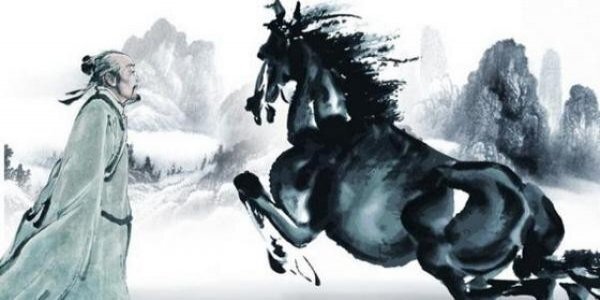 The Bole Chronicle | November 2020
The Red Hot China Quants
In conjunction with the Tripod BoLe platform launch, we are starting this Asian Alpha Strategy series in which we will feature the best opportunities we see currently emerging from the region. In this inauguration piece, we will start with the hottest of the lot, 'AI' driven China onshore A-shares equity market neutral strategies.
Why all the hype?
The apparent drivers are all there. 80% plus retail participation with unique Chinese characteristics, a yet to be developed derivatives market, still semi-restricted yet opening foreign and institutional access and coverage, 5x turnover of the NYSE's, the list can go on and on. And the incumbents have been delivering as well. Some 35-40% gross return p.a. claimed on the long side, and a consistent mid teens net seen being captured even after kicking in the notorious 10-15% p.a. hedging costs, thanks to a stubborn backwardation on CSI 300/500 resulting in some pricey swaps.
What they claim they do vs what they actually do
Most of the existing players do come with very strong pedigrees. Proteges of global quant giants augmented with homegrown AI and alternative data supremacy of China. It is rather easy for allocators to give them benefits of the doubt even though most are in fact a black box all the same. From the BGI-ers, Fama French disciples to the 'higher' frequency 'machine-enhanced' pattern recognition models, getting around the T+1 rule with inventories, most claimed that major performance decays are yet to be seen, if not witnessing new alpha signals actually being added on a much faster pace. While the numbers so far couldn't lie, how 'sophisticated' are these signals are yet to be seen and proven. One thing for sure though, the breadth and depth of the market with unique localized characteristics are still offering ample opportunities to the incumbents, if not rooms for billions of dollars more to join the party.
Caveats
'AI' in financial market terms is nothing but just a glorified way to use past data to predict the future. In a rapidly evolving market like China, at a speed and magnitude never seen in the history of mankind, the relevance of longer dated (read 3-5 years out) data and insights lookback are certainly in doubt let alone their cleanliness and structural readiness. Alternative and big data, on the other hand, are certainly much more robust and deeply analyzed in China and quite often being claimed to be the real return drivers when applying to predict shorter term behavioral biases and inefficiencies generated by the retails that dominate trading. How sticky and consistent are these, in the absence of full transparencies for obvious reasons, however, is anybody's guess. On the other end of the spectrum, the obscenely high hedging costs, driven by market inefficiencies much more than any other factor, are also not likely to be here to stay. After all, the CSRC with its relentless efforts all these years to drive the market to meet international standards, will see this as a major 'lose of face' if it persists, and the latest decisive relaxation of the QFII rules a vivid example of their determination. So while alpha decays may in fact start to kick in as the space gets more crowded, market friction may as well be driven down at the same time to help balance the impact.
Our take
Bottom line: A net low to mid teens p.a. returns assuming 2-3x leverage, for the next 18-24 months, are still very much up for grasp even among the average players given ample capacity of the opportunity set, and it may indeed still be driven by very basic short term behavioral signals created merely by the herding retail flows. Rather than hoping to find that ONE outlier that runs a superior model than its peers, one might in fact be better off focusing on those that utilise a more down to earth and transparent approach, with alignment of interest with investors being the top criterion. Here at Tripod we have identified a few such managers and are in the process of cherry-picking our top picks to have them showcased. Watch this space!
About the Tripod BoLe Platform
Empowering Asian emerging investment talents and making them accessible to dedicated global allocators. In conjunction with the Pharus Group in Europe and OPIM in Asia, we aspire to become the modern day's bridge between the East and West, to align the interests of all, and to facilitate efficient investment flows for the betterment of financial markets and the global economy.
---
Information message - The information in this message is produced for information purposes only and therefore does not qualify as offer or recommendation or solicitation to buy or sell securities or financial instruments in general, financial products or services or investment, nor an exhortation to carry out transactions related to a specific financial instrument.
The contents of this informative message are the result of the free interpretation, evaluation and appreciation of Pharus Asset Management SA and constitute simple food for thought.
Any information and data indicated have a purely informative purpose and do not in any way represent an investment advisory service: the resulting operational decisions are to be considered taken by the user in full autonomy and at his own exclusive risk.
Pharus Asset Management SA dedicates the utmost attention and precision to the information contained in this message; nevertheless, no liability shall be accepted for errors, omissions, inaccuracies or manipulations by third parties on what is materially processed capable of affecting the correctness of the information provided and the reliability of the same, as well as for any result obtained using the said information.
It is not permitted to copy, alter, distribute, publish or use these contents on other sites for commercial use without the specific authorization of Pharus Asset Management SA.
Back to all news
---
Related News