The BoLe Chronicle | April 2021
17 April 2022 _ News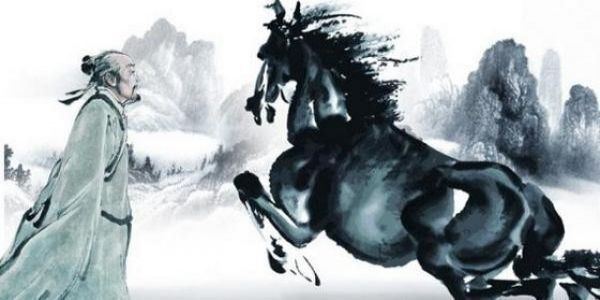 Talking ESG with Asian Edgies
Some of you might have heard me speaking on the topic already but given recent developments in the marketplace probably it is worth a revisit and deep-dive. Running the risk of dating myself, this is a veteran in the space of Sustainable Development talking, being involved as early as 1992 at the UNCED in Rio.
The rise of the S for investment
First, I am not here to re-invent the wheels. On the corporate level of a fund manager the G and increasingly the S are fast becoming standards. The E is mostly for corporate image frankly as you are really just a desktop operator with minimal carbon footprint to speak of. And who is not talking about signing up to the UNPRI these days anyway?
It is on the investment level that I am finding this topic getting complex, and more so on the S out of the three factors. The recent GME and European Super League incidents, COVID as well as the US-China 'rivalry' are all opening up multi-levels of debate and dilemma on the topic, and even more so if you are a home-grown manager running an Asia-centric strategy.
ESG for alpha
No matter you are using an integrated approach embedded in your fundamental analysis, or a quant multi-factor approach with proprietary scores, it all started with the type of factors that you are utilizing as inputs. And if you are indeed a manager serious in applying ESG to investing, and better still trying to extract alpha from it, I sincerely hope it goes beyond the by now grossly overused template-like UNSDG, or merely benchmarking any off-the-shelf ESG index out there.
What specific ESG-related factors should investors really look into these days when they try to make an investment decision? What does it mean for hedge fund managers when traditionally they are merely being measured on, and incentivized by, returns generated while all else are forgiven? Should there be any unique 'Asian values' involved as one tries to embrace this movement, seemingly originated from the West? Should shorting be an activist's tool to put pressure on a company by potentially increasing its cost of funding as some have advocated? How can one really dissect the part of true alpha being generated by the applied ESG factors directly? If most of you don't have clear answers to all these yet, join the club!
Stakeholders vs Shareholders
Can't help but to notice lately some Citi alums lamenting the downsizing of their alma mater's business across the board in this part of the world, letting go quite a number of people as a result and opening up calls for it to fulfill its 'social responsibility'. This shareholders vs stakeholders dilemma, especially when it comes to protecting employees, certainly gained grounds since the COVID outbreak and in fact a very legit discussion. Now, what if yours truly tell you that the first time he recalls having a similar conversation was actually way back in the early 90s, with a company called 'Shanghai Petrochemical' at their home base just outside the city, when their CFO proudly revealed their top priority for the first year right out of their IPO being to maintain jobs and livelihood of their staff and families, some three hundred thousands of them at that point. I still recall vividly it was immediately brushed off by some fellow fund managers at the meeting as a clear sign of how 'inefficiently managed' China SOEs are. I wonder whether fund managers today would say the same thing if it is Citi coming out to announce that instead?!!
Gaining an edge
Another dilemma is the issue of cost competitiveness vs 'exploitation'. For long it has been argued that EM companies managed to gain an edge over their more 'developed' global counterparts because they have been largely 'exploiting' the local employees. While issues of 'fair trade' are indeed still alive and kicking in a lot of developing countries, how listed companies in a recognized exchange can possibly escape the eyes of the market in the first place and not have their embedded risks priced accordingly is beyond me. It will be quite disturbing if investment flows one day are being 'weaponized' as a medium to wage trade and ideology wars, rather than the outcome of a thorough analysis and open discussion to address the matters in a local context.
Greenwashing
What is more of an issue in the context of Asia, and I will be the first one to admit its seriousness, is the topic of 'Greenwashing'. While regulators of the world are busy witch-hunting among the global giants as they all dial-up a notch in their self-proclaimed 'ESG' efforts to gain brownie points, the practice of labelling oneself as a 'trending' business has long been existing and widespread in Asia. From dot-com to energy to blockchain/cryptos and now ESG, as long as the market likes it, companies package themselves accordingly. In this part of the world when an ESG advocate is still being seen as a pioneer these days, it will be really down to our diligent managers to exploit the mispricing being brought along, and this is indeed a very rich alpha source yet to be fully discovered. Shorting companies cooking the books is out, shorting those pretending to be good citizens is the new cool!
Let's not kid ourselves. Integrating ESG into investing is not really that revolutionary as it may seem. True that the world may indeed be moving from merely risk mitigation to expressing their social views via investing now, let us not forget in the end it is still a supply and demand exercise that determines the final outcome. This remains the only universal truth, and all the more so here in Asia.
About the Tripod BoLe Platform
Empowering Asian emerging investment talents and making them accessible to dedicated global allocators. In conjunction with the Pharus Group in Europe and OPIM in Asia, we aspire to become the modern day's bridge between the East and West, to align the interests of all, and to facilitate efficient investment flows for the betterment of financial markets and the global economy.
Information message - The information in this message is produced for information purposes only and therefore does not qualify as offer or recommendation or solicitation to buy or sell securities or financial instruments in general, financial products or services or investment, nor an exhortation to carry out transactions related to a specific financial instrument.
The contents of this informative message are the result of the free interpretation, evaluation and appreciation of Pharus Asset Management SA and constitute simple food for thought.
Any information and data indicated have a purely informative purpose and do not in any way represent an investment advisory service: the resulting operational decisions are to be considered taken by the user in full autonomy and at his own exclusive risk.
Pharus Asset Management SA dedicates the utmost attention and precision to the information contained in this message; nevertheless, no liability shall be accepted for errors, omissions, inaccuracies or manipulations by third parties on what is materially processed capable of affecting the correctness of the information provided and the reliability of the same, as well as for any result obtained using the said information.
It is not permitted to copy, alter, distribute, publish or use these contents on other sites for commercial use without the specific authorization of Pharus Asset Management SA.