When investments are made, economic, political and stock market developments must be constantly monitored.
With discretionary mandates, Pharus relieves its clients of the burden of this monitoring by conducting a comprehensive strategic analysis.
We offer financial planning and asset allocation services, based on the characteristics of the assets, the allocation of the investment portfolio and personal management preferences, which allow for risk optimisation.
Clients have the opportunity to define their needs and goals, and Pharus, by developing a set of guidelines for implementing a customised investment strategy, ensures that capital is invested as agreed.
The portfolio is constantly monitored so that the strategy subscribed to is always consistent and not correlated with financial market trends. Indeed, the management results are reported in the most congenial manner to the client, with consolidated analysis of management, volatility and costs, performance and results.
Integrity, transparency and tailor-made solutions thus allow the service provided not to be an end in itself, but to be transformed into a predetermined journey to be taken jointly with the client in all its phases.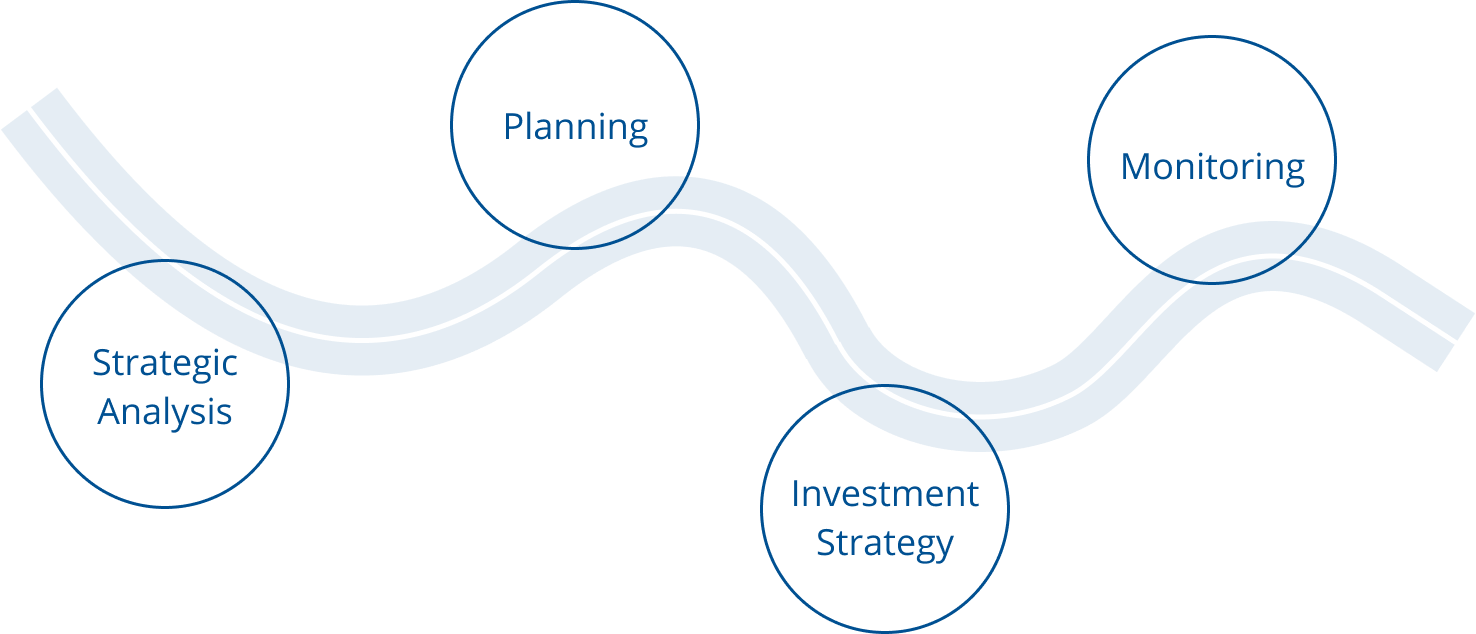 Thanks to the support of external professionals and upon the client's request, Pharus Asset Management SA is also available to offer Family Office services such as:
Insurance policies:
Selection of insurance policies that offer greater protection against risks, not only in terms of financial planning, but also for maintaining current lifestyles.
Succession planning and generational shift:
Supporting clients and families in succession planning, generational shift and wealth conservation
Legal and tax assistance
Efficiency and convenience thanks to contacts in different jurisdictions make it possible to search for solid solutions and to deal with multidimensional situations
---
Contact us
We are available for any clarification regarding Pharus and to assist you in your needs.
---