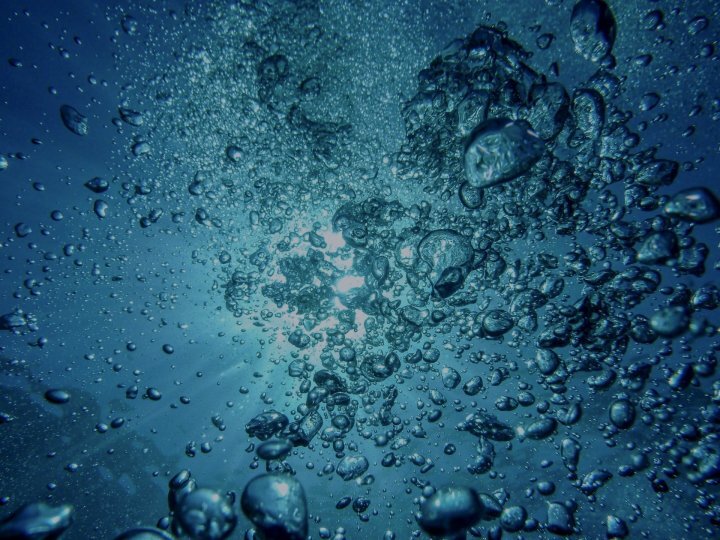 There is life beyond growth
Reali (Pharus): "In some segments of the market we are seeing excessive optimism and valuations that are difficult to sustain and this is reason for prudence, especially with regard to so-called long duration equities. However, we remain positive about equity in general"
Growth is not the only investment strategy. Indeed, growth investing, which yielded the best results in 2020, is precisely the strategy that requires the most cautious approach now. Valuations, particularly for some securities, are very tight and hard to sustain. "Our message is to proceed with extreme caution with regard to active equities in sectors that are highly innovative and promising, but where these days all that seems to count is storytelling, to the detriment of any consideration of profits and fundamentals", explains Pharus manager, Stefano Reali. "Are we in the presence of a new bubble like the dot-com bubble of 2000? It might be too early to say, but on the evidence of valuations, we are certainly very close to it. If we compare the values of 20% of the most expensive stocks with those of 20% of the least expensive stocks, we can see that the valuation differential in Europe and in America has reached levels closed to those in 2000, but it is too soon to speak about bubbles or overvaluation for the entire market".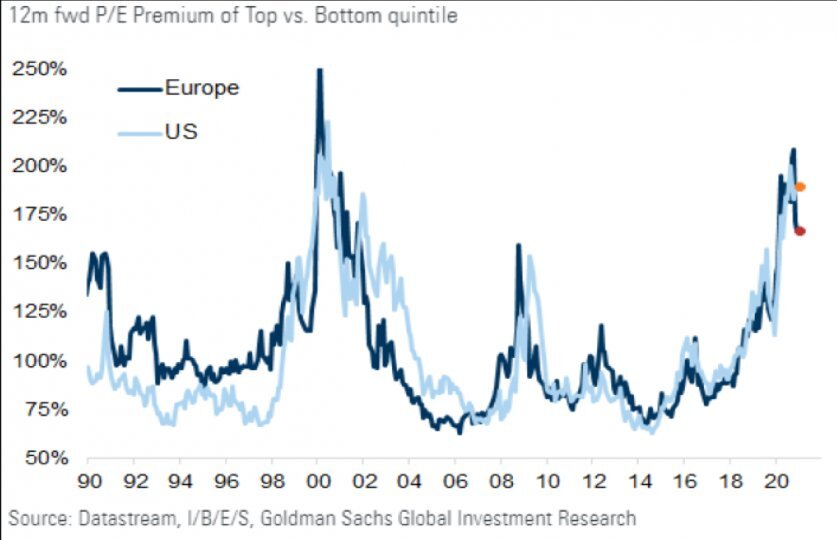 To cut a long story short, there are topics such as cryptocurrency, technology, electric cars and batteries and renewable energy that have captured the attention of ever greater retail investment audiences. With dynamics similar to the bubble in 2000. For example, today as then, a lot of people are pursuing careers in trading, attracted by the stratospheric performances of some asset classes. Like bitcoin, which delivered a gain of around 300 per cent in 2020 alone. Or Tesla, which soared more than 700% from 86 dollars at the end of 2019 to 705 dollars at the end of 2020. And then there is the trend amongst IPOs, with some debuting companies doubling their value on the first day of trading, which is exactly what happened between 1999 and 2000. One example of this is Airbnb, which made its debut on the Nasdaq on 10 December last year, closing the day valued at 144.71 dollars, with an IPO floating at a price of 68 dollars per share.
"There is so much euphoria on the market and this is a reason for caution", says Reali. "Focusing only on a few companies thinking that it might be possible to double or triple the capital in a month is not a winning strategy. On the contrary, it is very risky. Don't forget that in 2000, when the dot-com bubble burst, some companies, such as Amazon, lost up to 80% of their value. And today there are so many small companies whose fundamentals are not as strong and which, as happened to Amazon back then, could collapse on the stock exchange. Nobody wants to question the potential for innovation and growth of companies that are flavour of the month, as Amazon was in 2000, but just remember that every business has a period of growth and that the corrections can be very dramatic when values reach unsustainable levels".
This is the time to keep our feet on the ground and not get too carried away on the tide of enthusiasm. Above all, it is essential to ask ourselves why we are investing: to trade or to plan? The key to the latter is to construct a portfolio based on one's individual risk-reward profile and in such a way as to be sustainable in the medium-to-long-term. "And in this regard equity still fit the bill, given that it is currently the only asset class capable of adding value to the portfolio, but we still have to be careful", says Reali. "We are seeing a cyclical recovery in earnings that makes us feel positive about equity, especially with regard to assets whose value has fallen during the past year of Covid and whose potential has yet to be realised in this new normal. However, we consider ultra-growth stocks, the so-called long duration equities, to be overvalued and we would recommend caution," he adds.
---
Information message - The information in this message is produced for information purposes only and therefore does not qualify as offer or recommendation or solicitation to buy or sell securities or financial instruments in general, financial products or services or investment, nor an exhortation to carry out transactions related to a specific financial instrument.
The contents of this informative message are the result of the free interpretation, evaluation and appreciation of Pharus Asset Management SA and constitute simple food for thought.
Any information and data indicated have a purely informative purpose and do not in any way represent an investment advisory service: the resulting operational decisions are to be considered taken by the user in full autonomy and at his own exclusive risk.
Pharus Asset Management SA dedicates the utmost attention and precision to the information contained in this message; nevertheless, no liability shall be accepted for errors, omissions, inaccuracies or manipulations by third parties on what is materially processed capable of affecting the correctness of the information provided and the reliability of the same, as well as for any result obtained using the said information.
It is not permitted to copy, alter, distribute, publish or use these contents on other sites for commercial use without the specific authorization of Pharus Asset Management SA.
Back to all news
---
News Correlate