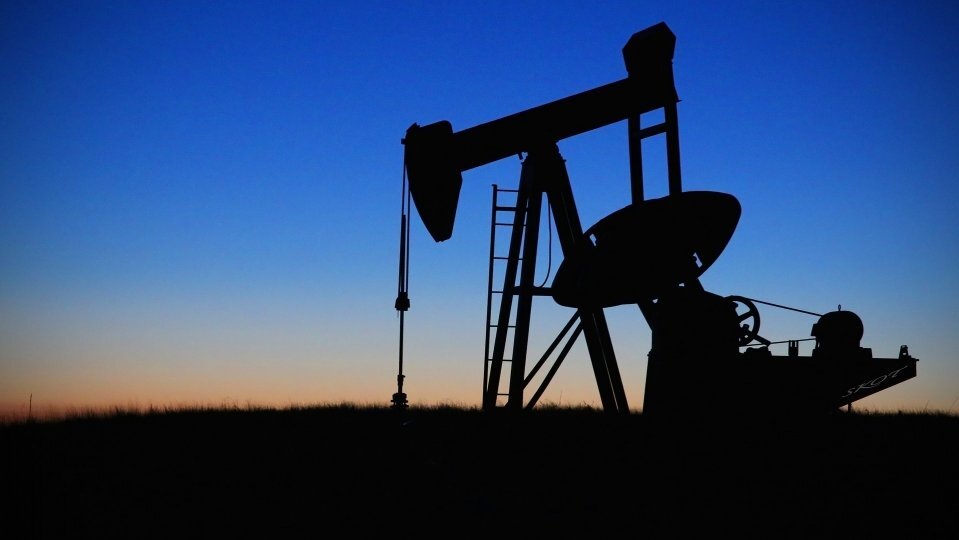 Contango, the oil dance
Negatively priced oil and strong emotions can come together in a dangerous dance if the principles of behavioural finance are not remembered. This is what really happens in the black gold market
What do a passionate dance, oil and behavioural finance have in common?
Whereas, on the one hand, in the last few days, the press and the media have been talking about negative oil prices, on the other, the words of the psychologist Daniel Goleman come to mind. In 1995 he introduced the concept of "emotional contagion", which is a particular form of mutual interaction between people, in which an individual may be able to perceive the moods of others and even transmit them. It involves a continuous succession of exchanges that can be harmful - it is possibly toxic - for the person, or alternatively regenerative and able to strengthen him.
The link between the negative news about black gold and the current scenario dominated by the pessimism triggered by the Coronavirus crisis will be immediately clear. The risk is precisely that of unleashing panic among the inexperienced. This dangerous situation confirms the importance for investors of accurate and transparent financial information, which must always be the watchword, not simply trying to attract the attention of the reader who, for his part, must be wary of catastrophe reports, especially in turbulent conditions.
It is true that on Tuesday 21 April the price of oil fell to an all-time low, reaching -37 dollars a barrel.
But be careful, because, beyond the media headlines, this was an extremely technical movement that may not reflect the fundamentals.
If you are not an oil company, you are likely to buy oil only for speculation or to hedge against price fluctuations that could affect your business. And you do so by relying on a derivative, such as a future.
These financial instruments have a maturity of one month and each month they are rolled over, i.e. in the process of closing open positions in contracts with later maturities.
Holders of the May forward contract on West Texas Intermediate (the benchmark for the prices of US crude oil, produced in Texas), which was close to maturity, had to sell it to buy the future expiring in June, unless they decided to go directly to the trading point (in Cushing, Oklahoma, where it is stored and delivered) to collect the barrel equivalent of their contract, closing it with physical delivery as provided for by the derivative.
This price therefore referred to the first fixed-term contract expiring in May, when the most violent impact of the health emergency is expected, and so the drop in consumption, and for reduced volumes.
The price of Brent Crude also fell 8% on 21 April, bringing the price down to .83 a barrel. Why such a difference in price? Comparing the two benchmarks, we see a basic discrepancy: storage. In the USA there is little storage margin for WTI and no outlet, while Brent is stored in the North Sea and transported more rapidly. The easier the storage and transport, the lower the price assigned.
The fall in oil prices in recent weeks is a direct consequence of the total freeze that has blocked companies and transport around the world. Production facilities are closed, ships and planes are at a standstill, private individuals are stuck at home and not using the car: since the end of February fuel consumption, and therefore oil demand, has fallen off a cliff (energy and oil demand has dropped by almost a third).
The freeze heading companies and transport in recent weeks has led to a significant drop in the price of oil: since the end of February factories and businesses have remained closed, private individuals have arranged their lives so as not to move from home, air, sea and land connections have been reduced to a minimum. As a result, demand for oil energy has fallen by almost a third.
The collapse in demand cannot lead to the closure of extraction and production facilities, so we are seeing oil producers being forced to find a solution to the surplus crude oil that they are unable to sell. There are just two possibilities available to them:
Hire of tankers for the storage of excess oil (with additional costs for the producers)
Storage of as much crude oil as possible (with large companies so overloaded that they have no other space available).
All this reflects a completely paradoxical (and temporary) phase: producers have lowered the price of crude to an historic low in order to run out of excess oil as soon as possible without having to stop the extraction facilities and thus incur additional costs.
The United States is further disadvantaged by the high cost of production, to the point that oil extraction is not even profitable if the selling price falls below a barrel. This results in an imbalance between supply and demand.
It is in this context that the so-called contango has taken hold: a temporary phenomenon in which commodities have a higher price for the future than the present.
A first step to get out of this negative phase has been taken in recent days by OPEC member states and Russia: an agreement to reduce crude production by 10%, in order to bring it to a more sustainable price.
So yes, individuals or companies that signed futures contracts expiring in May faced a loss of almost a barrel. A barrel that, by contrast, in the same contract expiring in June is worth about . And that moves to well above in the November maturity contract, indicating that prices are being affected by a recovery in demand as the economy picks up.
---
Information message - The information in this message is produced for information purposes only and therefore does not qualify as offer or recommendation or solicitation to buy or sell securities or financial instruments in general, financial products or services or investment, nor an exhortation to carry out transactions related to a specific financial instrument.
The contents of this informative message are the result of the free interpretation, evaluation and appreciation of Pharus Asset Management SA and constitute simple food for thought.
Any information and data indicated have a purely informative purpose and do not in any way represent an investment advisory service: the resulting operational decisions are to be considered taken by the user in full autonomy and at his own exclusive risk.
Pharus Asset Management SA dedicates the utmost attention and precision to the information contained in this message; nevertheless, no liability shall be accepted for errors, omissions, inaccuracies or manipulations by third parties on what is materially processed capable of affecting the correctness of the information provided and the reliability of the same, as well as for any result obtained using the said information.
It is not permitted to copy, alter, distribute, publish or use these contents on other sites for commercial use without the specific authorization of Pharus Asset Management SA.
Back to all news
---
Related News